Mustang 50th Anniversary Parade
     
WHAT A DAY!!  WE THANK ALL OF YOU FOR YOUR SUPPORT AND ENTHUSIASM!
Pre-0rder Shirts and get event merchandise at our store! (click the link)
Did you miss out getting an event shirt? 
You can order shirts through April 28, 2014, Midnight PST. 
Our record attempt information will be sent to Guinness and we will update here and on Facebook when we hear back from them.  So….please check back!
All our net proceeds to go benefit this most worthy charity -
Oregon Impact!
They provide crash re-enactments at local schools and victim panels.  They receive NO county, state, city or federal funding!
Our message line has Questions about your order or registration?  You can contact us at:      store at mhmf dot com       (delete the spaces and replace the 'at' with @ and the 'dot' with a period.)  OR you can call our message phone at (971) 266-FORD (3673)  This phone is monitored a minimum of once a week.
Our Facebook page is:

  Mustang 50th Anniversary Parade
Recent Posts
Blogroll
Sponsors for 2013 Albertsons Cruise-In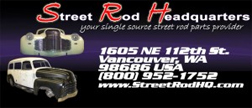 Gallery
Topics