Browsing articles in "Uncategorized"
With the cruise-in season coming to an end soon, we know that you will be starting to work on your cars for the next year.  To pass some of the time until next year, we thought you'd like to see a little info about the 2015 Shelby GT and a couple of rumors about the 2017 Mustang!
THEN……..our club activity for this month will be on Saturday, September 26, with a short rally ending at a club member's home for a great BBQ.  If you are interested in coming, let us know and we'll get you the information on where to meet.  Cost for non-members is $5.
Now…click here for your VIDEO Enjoy!
Below is a link to a cool giveaway.  Wouldn't you just love to have a 2015 MMD Mustang by Foose?
http://www.americanmuscle.com/mmd-foose-2015-mustang-giveaway.html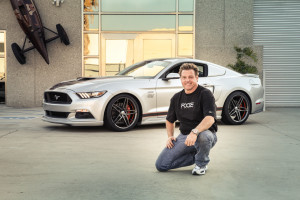 We have finally heard back from Guinness and the codes for the Most Fords in a parade have been received.
Go to the Guinness Store at:  http://store.guinnessworldrecords.com/
Click on the certificate picture, then click on Add to Basket.  You will be prompted to enter the code.
Participant
Verification code:
ID:130723-1661
Code: cgix1749CG
Thank you for your patience.
We would like to thank all the participants who spent their day with us at the Albertson's Cruise-in in Oregon City.  It started out as a drippy day but we had 141 participants who said they wanted to come!  During the cruise-in we had a very special announcement to make……..
On April 12 this year to celebrate the 50th Anniversary of the Ford Mustang, we attempted to break two Guinness World Records.  The Most Fords in a Parade and the Most Ford Mustangs in a Parade.  Our documentation was sent to Guinness and the wait started.  They said the answer would come in about 12 weeks.  Well….the answer came last Thursday and we are happy to announcement that Guinness accepted our documentation and we are new record holders!!!!
The record for the Most Fords in a Parade is 829!
The record for the Most Ford Mustangs in a Parade is 766!
All parade participants will be receiving a letter around August 1 with instructions on how to access the Guinness site to order a participant certificate (note that there is a cost associated with this).  We suggest that you go together with friends or other car club members on one order to decrease the shipping fees.  You will be able to order more than one individual certificates on a single order.
Again…….thank you to all our participants!!!!!
Did you find our event from the Mustang Monthly magazine?  You did…..great!  To see information about our Mustang 50th Anniversary Parade, please click on the link on the upper right of the page just under our club name!
June 2, 2012 Saturday, we are all meeting at 5AM at the
Elmers-Expo Center Exit.  We will then leave at 5AM to
to drive to exit#99 in Washington for a quick breakfast
and gas then continue on to  Tacoma to see the Grand Opening
of the New Lemay Museum on the Tacoma Waterfront.
Cost is gas, food, and $14 per person to tour museum.
Sept 18th Sunday 12:45PM
Meet at Troutdale Outlet Mall
LEAVE AT 1PM SHARP.
MUSEUM CLOSES AT 5PM
Will cruise the Old Historic Highway via Mult Falls onto the Western Air & Auto Museum in Hood River. Cost is $12 per person or $10 for 65+ or veterans.
Dinner afterwards where ever you want. Alternative is to bring a picnic dinner to eat after the museum. There is no group plan for lunch before the cruise. Anyone can join us on this trip. Cost is gas, admission, and food (optional).
This year we are hosting a Free Fun Run for our club event instead of a traditional cruise-in.  This is an open event (no make or year requirements).
It will be an approximate 100mi. route.
Meet at the old GI-Joes parking lot in Milwaukie (15600 SE McLoughlin Blvd. Milwaukie, OR) by 8:30am
First car out at 9am and last car our at 10am.  Our ending location will be at the Albertsons in Oregon City around 4pm.
There are optional poker hands if people would like to participate in that.  Cost is $5 each hand or 5 for $20.  75% payback to the 4 winners!
Bring your own lunch and also a chair for dinner.
Albertsons Dinner: Enjoy a 1/2 rack of ribs, chips and a soda for only $5 for Fun Run participants!
There will also be an Albertsons' Choice award presented while you wait.  Rock'n dinner music will be provided by Crusin' Tunes.
There will be raffle prizes at the dinner also.  Tickets are $1 each, 6 for $5 and 13 for $10.
A BIG thanks to our sponsors this year:
Fast Specialties, Street Rod Headquarters, Speeds Auto & Services Tire Factory and WW Hot Rods